Print
2 Dividend Stocks With Buying Opportunities Now
May 27, 2015 – by Richard Band
Sometimes investors come back from a long holiday weekend in jovial moods. Sometimes they're in blue funks.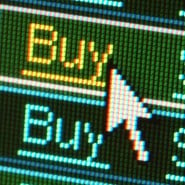 Janet Yellen got this year's Memorial Day festivities off to a downbeat start (at least for financial junkies) by reminding us, in a much-awaited speech on Friday, that the Federal Reserve is prepared to raise interest rates later this year, assuming the economic numbers remain firm.
Stocks followed through with a 190-point drop in the Dow Jones Industrial Average yesterday. The broader S&P 500 shed a similar amount in percentage terms. Gold, oil and most commodities generally sank, while Treasury bonds and the dollar rallied.
Is there any big news in all this? Not really.
The U.S. economy is still plodding along. New-home sales jumped 6.8% in April (up 26% year over year), confirming the other signs of strength we've recently noted in the housing sector.
Consumer confidence ticked up in May, according to the Conference Board (to 95.4, from 94.3 in April). While the figure came in slightly below economists' forecasts, it's a move in the right direction and represents the fourth-highest monthly reading since the current economic expansion began in 2009.
Business capital spending also looks pretty good. Non-defense capital-goods orders, excluding aircraft, rose 1% last month, on top of an upwardly revised 1.5% increase in March.
In short, the economy is by no means falling apart, despite the snarls and growls of the grizzly bears. As long as that continues to be the case, I advise you not to take daily (or weekly or even monthly) stock market declines too hard. View them, instead, as buying opportunities.
On our own shopping list, we're looking to buy the nation's largest railroad, Union Pacific Corporation (NYSE:UNP), as soon as the shares dip. Plenty of overeager investors were piling into railroad stocks late last year and in early 2015 — even after it became apparent that tumbling oil prices would lead to lower volumes of crude shipped by rail.
Today, of course, the same folks don't want to touch UNP stock, despite evidence that oil prices have bottomed (and thus, that domestic crude production will follow suit within a quarter or two).
What is it with these "momentum" players? Evidently, they know how to read stock-price charts and little else.
I invite you to study my reasons for buying UNP stock. Barring a true recession (falling GDP for at least two quarters in a row), Union Pacific stock could easily deliver a total return of 15%-20% in the coming year. Union Pacific's current yield is 2.2%.
Among our higher-yielding "bond substitute" stocks, I've been adding to my position in real estate trust W.P. Carey Inc (NYSE:WPC). W.P. Carey's conservative triple-net-lease business model has proved its mettle through more than 40 years of widely fluctuating economic conditions.
At a 6% yield, with 56 consecutive quarters of rising dividends, WPC stock makes far more sense as a long-term holding than a 10-year Treasury note at only 2.14% (with no increases, period!). Indeed, there seems no good reason why WPC shares should have slipped yesterday while T-bond prices were climbing.
Take advantage of Mr. Market's momentary irrationality, and stock up on WPC stock.
Richard Band's Profitable Investing advisory service helps retirement savers outperform the market without losing a minute of sleep along the way. His straightforward style and low-risk value approach has won seven Best Financial Advisory awards from the Newsletter and Electronic Publishers Foundation.
More From InvestorPlace