Print
2 High-Yield Plays to Save You From Trading Paralysis
June 10, 2015 – by Richard Band
Investors always get into this bind sooner or later.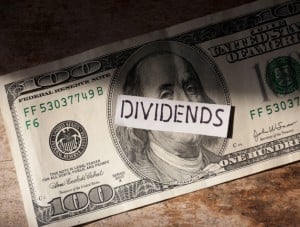 Source: ©iStock.com/MarkgrafAve
Over the past six weeks, the stock market has tried bravely to hold its ground in the face of rising bond yields. Indeed, the S&P 500 lunged to a marginal new all-time high as recently as May 21.
Ultimately, though, bonds will call equities' bluff. Folks who keep aggressively bidding for stocks as bond yields tick higher and higher are tempting fate, especially in the high-yield arena. A boomerang is flying, and it may soon knock unsuspecting bulls in the kisser.
As value hounds with a penchant for safety, we must exercise patience in awaiting the thud. Right now, a number of short-term indicators — such as the daily stochastic and the 10-day New York Stock Exchange advance/decline ratio — suggest the stock market is oversold and due for a bounce.
Thus, it's quite possible that the headline indices will muster one final spurt into late June or early July before rolling over into a pullback of more than 5% (perhaps as much as 10%). We don't want to buy heavily into any such rally, nor do we want to hedge prematurely with "bear" ETFs.
Still, we don't need to remain totally idle either. Each day, anxiety over interest rates creates a few more bargains to nibble at, and a couple of high-yield plays still beckon for new money.
South Jersey Industries (SJI)
Just yesterday, for example, South Jersey Industries (SJI) — a healthy, fast-growing gas utility in our Incredible Dividend Machine — scraped a new 52-week low.
When a company with a fundamentally bright business outlook is trading at a yearlong low just because of fear about "what the Fed might do," you've got a buying opportunity in a high-yield gem.
From today's level, I'm projecting a total return — dividends plus price gain — of 15%-20% for SJI, which is well above any likely return from an S&P 500 index fund. SJI currently yields 4%.
I recently suggested that readers watch for a NYSE lows list "bursting with closed-end bond funds" as a sign that the final bottom for bond prices was near. We aren't there quite yet, but I'm pleased to report some notable progress over the past few days.
In yesterday's session, for example, I counted 78 closed-end bond funds plumbing new 52-week lows on the Big Board. If that total were to expand to 125 or more, the bond market itself would probably be very close to a tradable low.
BlackRock MuniHoldings Quality Fund II (MUE)
Meanwhile, here's a high-yield, tax-free closed-end fund you might keep an eye on: BlackRock MuniHoldings Quality Fund II (MUE). At last glance, this high-grade fund had 95.7% of its portfolio concentrated in bonds rated A or higher.
What's more, the fund's share price has fallen to a double-digit discount to net asset value, boosting your yield to a juicy tax-exempt 6.4% (equivalent to a taxable 11.3% for an investor in the top federal bracket who also pays Medicare surtax). And MUE pays monthly.
Suitability note: I generally recommend municipal bond funds, including MUE, for investors in the 28% federal tax bracket or higher. Bear in mind that we're planning to hold MUE for a relatively short period (perhaps six to nine months), because I expect bond yields to climb again in 2016.
As a bond fund with a long average maturity (27 years), MUE is highly exposed to the adverse effects of rising interest rates. For more details on the fund, click here.
Richard Band's Profitable Investing advisory service helps retirement savers outperform the market without losing a minute of sleep along the way. His straightforward style and low-risk value approach has won seven Best Financial Advisory awards from the Newsletter and Electronic Publishers Foundation.
More From InvestorPlace