Print
Exxon Mobil Corporation: Can XOM Stock Keep Its Dividend Safe?
February 11, 2016 – by Richard Band
Exxon Mobil Corporation (XOM) is the biggest (by market cap) publicly traded oil company in the world. It's more than twice the size of its closest rivals.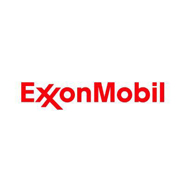 But the big question is, with oil prices so low and global growth looking increasingly worrisome, will XOM's size be its greatest advantage or its Achilles heel?
XOM is a dividend aristocrat, having raised its dividend consecutively for 33 years. Few companies are in that camp. And it's especially impressive given the fact that Exxon is in some of the most volatile markets and regions on the planet.
Oil isn't in downtown Manhattan. It's in the jungle in Nigeria, or hundreds of miles off the coast of Equatorial Guinea, two miles under the sea floor. Yet XOM makes it work, day after day, year after year. And it pays its investors for trusting its operations skills.
And now a new challenge faces most of the Big Oil companies — how do they keep paying these rising dividends when their revenue streams are diminishing and their payout ratios are rising?
XOM Stock's Dividend Status
Payout ratios are essentially dividends divided by net income. When net income falls and the dividends continue to rise, the equation gets skewed quite quickly.
Paying more out in dividends than you're making in net revenue can be a very dangerous game and usually results in cutting the dividend to reflect the new revenue reality.
For example, Royal Dutch Shell plc (RDS.A) is currently throwing off about a 9% dividend yield. That's huge for any company, but especially one of the world's largest energy players with a $130 billion market cap. Its payout ratio is now well over 100%.
Usually, 100% is the tipping point between a stable and an unstable dividend. Anything higher becomes risky since you're not paying dividends out of your current earnings.
Now, companies can certainly sell operations, cut employees or open new markets to generate enough cash to maintain unstable payout ratios, but it can't be done forever. Unless new net income arrives, trouble is bound to happen.
Most of XOM's competitors are in the same boat as RDS.A. Chevron Corporation's (CVX) payout ratio is 93% and BP Plc's (BP) is not even reported.
This is what sets XOM apart. It usually doesn't carry a high dividend, so in times like this, where its competitors are trying to cover a 9% for RDS.A, 8.8% for BP, or even a 5.2% for CVX, XOM — even as beaten down as it is — sports a respectable 3.7% and solid payout ratio of 73%.
Exxon is continuing to monitor operations upstream and downstream and is looking to increase efficiencies. It is doing everything right as it positions for a continuing grinding energy market.
And most importantly, it is using its size to its advantage. It can shutter operations in the high-cost U.S. for example, and ramp up production in lower-cost areas of the world.
Richard Band's Profitable Investing advisory service helps retirement savers outperform the market without losing a minute of sleep along the way. His straightforward style and low-risk value approach has won seven Best Financial Advisory awards from the Newsletter and Electronic Publishers Foundation.
More From InvestorPlace