Print
Microsoft Corporation (MSFT) Is an Essential Dividend Stock
August 08, 2017 – by Richard Band
Is Microsoft Corporation stock (NASDAQ:MSFT) still a technology stock? Or has it gone from a spunky little start up in Albuquerque filled with folks in bell-bottomed jeans to a fuddy-duddy glass-boxed corporation in Redmond filled with folks in button-downs?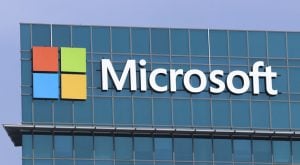 Source: Shutterstock
For tech investors it's important to know what the company is before they buy.
Alchemy: That's the word that best describes what most investors think of when it comes to technology companies.
Companies that can identify a new need or want and come up with a whiz-bang new widget that the globe will salivate over; that's the core makings of great technology investments. Creating something hugely valuable from some basic bits found in a garage in Palo Alto, well, that's the makings of a great tech stock.
It's all about zero to billions for technology companies. And investors buy them for the prospects of big spurts of growth along with a stock prices that soar ahead of what may be delivered.
But for MSFT stock, what was the last whiz-bang new thing that ignited scores of techies to swoon over their mobile devices aghast over what was coming their way? I'll pause for a moment for you to come up with that one. And "Clippy" doesn't count.
The Seventies Are Over
The 1970's were epic for MSFT stock. Bill Gates and his cohort did do some whiz-bang things that brought computing into the real world. And for much of the working world, its later Word program, as well as its Excel, became core necessities for millions. And PowerPoint continues to be one of the best sleep-aides for those nap challenged during needlessly non-ending business presentations.
But remember Zune? The digital music player didn't make a dent in that market. And Surface? While nice, these tablets are not market unique, with countless alternatives, most much cheaper. Instead, Microsoft has gone soft when it comes to whiz-bang technology.
But that's fine. Times and markets change and companies, including technology ones, can morph and adapt. And for Microsoft, the company continues to transform from a technology innovator to a go-to utility for millions of customers.
Utilitarian Profits
When we think about utility companies, we tend to think of companies that produce or distribute electricity, treat and deliver water or pipe in gas as well as other necessities for work and home. These are "Steady Eddie," cash-cow conglomerates that make for great dividend stocks.
But increasingly, data is also a basic utilitarian product. And for Microsoft, the company that already provides the software to process and maintain data increasingly is becoming one of the leaders in storing and distributing data in the cloud.
Cloud computing which enables companies and individuals to maintain files and programs remotely is rapidly becoming a massive market. From a current $100 billion or so market to one that in the near future is expected to top $1 trillion, the cloud is where computing is done.
And while behind the curve from competitors Amazon.com, Inc. (NASDAQ:AMZN) and Alphabet Inc (NASDAQ:GOOGL), MSFT is quickly rising as a prime provider. In the most recently quarterly report, its cloud offerings under Microsoft's Azure brand cloud services product rose another 97%. These continuing revenues surges, while not alchemistic, are certainly cash heavy.
And the best thing about the cloud business is that once clients are acquired, the keeping and maintaining of the business becomes easier as the customers become more sticky. For migrating from one cloud operation to another can be a process that most will want to avoid for frivolous reasons.
With cloud and related business now rivaling, and soon exceeding, core business and consumer products and services, the cash cow nature of the services makes for a compelling case that MSFT stock is truly a utility stock.
Then we come to Word, Excel, Powerpoint and other products including Outlook. While in the past, the company would cut deals with PC makers to sell or include the software products in their own desktop, laptop or tablet devices, increasingly Microsoft is selling subscriptions to these products.
Calling them Office 365, Microsoft is moving from one-off sales that are dependent on PC and other device sales to ongoing serial revenues from corporate and individual customers. Then in turn, Microsoft gives a taste of its cloud services to those same customers that in turn can be converted into becoming bigger cloud customers.
This new model for its traditional software, along with the core cloud products is bringing more steady cash flow to the company and the potential for those customers to stick with their relationship with Microsoft for years to come.
All of this points to the reality that MSFT is transforming itself into a steady and dependable utility stock.
Dividends? From Tech?
Dividends are not traditionally in the lexicon of tech investors. The idea is to use as much cash as you have and more from the capital markets to fund the next new, new thing is prime focus of the tech stock market.
But Microsoft learned not that long ago, that dividends are not just a way to goose its stock, but a necessity for companies that are on their way to becoming leaders in cash cow markets.
Back in 2003, as MSFT stock was pretty much flat-lining in the stock market, the company looked at its horde of $43 billion and decided to commence a dividend of 8 cents equating to a yield of 0.29%.
Now the dividend is up to 39 cents, which equates to a yield of 2.13%, which is fractionally better than the S&P 500 and substantially ahead of many of the leading technology stock index exchange-traded funds, such as the Technology Select Sector SPDR Fund ETF (NYSEARCA:XLK), at a measly 1.46%
Between the shift to utility-like businesses and the rising dividend paid with the waves of cash from its cloud and subscription products, MSFT stock last year not only finally recovered from the dot-com bust of 2000 price slip, but has now hit new highs.
So perhaps technology investors and dividend hunters can both be happy with the Redmond alchemist in the utilitarian clouds.
As of this writing, Neil George did not hold a position in any of the aforementioned securities.