Print
Kroger Co (KR) Stock Is Oversold and Underappreciated
August 25, 2017 – by Richard Band
At the beginning of this year, InsiderMonkey wrote a report on the 11 largest grocery chains in America. Kroger Co (NYSE:KR) came in at No. 3, with $109 billion in revenue for 2016.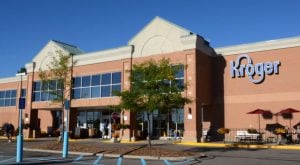 Source: Shutterstock
The 2 companies that beat it — No. 2 Costco Wholesale Corporation (NASDAQ:COST) and No. 1 Wal-Mart Stores Inc (NYSE:WMT) — both are diversified retailers with grocery divisions. That's an important distinction since shoppers may go to one of these stores for an unrelated reason and then end up shopping for grocery items.
It's safe say then, as a pure play, Kroger is the largest grocery store chain in the U.S. by revenue.
This is important to bear in mind, as much of the troubles we've seen in KR stock of late have come courtesy of the "Amazon effect." That is, Amazon.com, Inc. (NASDAQ:AMZN) announced in June that it was buying Whole Foods Market, Inc. (NASDAQ: WFM) in June, and Kroger shares took another spill this week on confirmation that the deal would close Monday, complete with new perks including cheaper products at Whole Foods.
The timing of the original announcement couldn't have been worse. Kroger had just gotten done guiding lower for 2017 when it released Q1 numbers the same month. Kroger shares lost nearly a third of their value in a matter of days.
But instead of stampeding with the rest of the herd, this is the time to take a breath and see what's really going on.
The Kroger Bull Case
First, you have to understand that Kroger is almost an order of magnitude bigger than WFM, by revenue. These are apples and oranges. The demographics of the stores are different and the distribution of the stores is different.
Yes, Amazon will be a disruptive force in the industry, as it is in every market sector it enters. But that doesn't mean doom for current major players.
KR is known for not standing still and waiting for the competition. It is always looking to keep up and get beyond its competitors. The challenge has been ramped-up competition forcing lower margins on some key products like milk and eggs, and same-store sales suffered as well.
But KR lowered guidance so it could combat these very issues moving forward. Q1 numbers were not disastrous, they were mixed. It was the lower guidance along with the Amazon news that hammered the stock.
We're currently in a market where any company in any sector that lowers guidance is well and truly punished. But many of these firms regain their footing relatively quickly.
Bottom Line on KR Stock
Kroger has been working its way back since the furor died down. This week's events are merely another temporary setback.
And the market is also getting a bit more volatile, which will also make KR more attractive as we head into a more active September on both Wall Street and Pennsylvania Avenue.
All is very good news for contrarians who see KR stock as a good long-term buy with a solid 2.3% dividend that will pay for some patience.
Richard Band's Profitable Investing advisory service helps retirement savers outperform the market without losing a minute of sleep along the way. His straightforward style and low-risk value approach has won seven Best Financial Advisory awards from the Newsletter and Electronic Publishers Foundation.